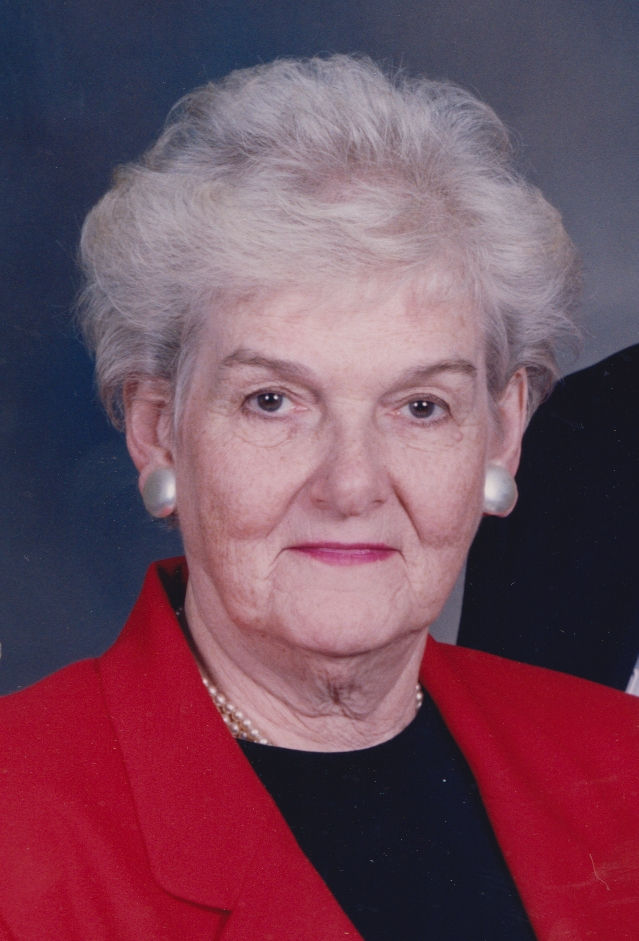 Obituary of Marg Teel
Please share a memory of Marg to include in a keepsake book for family and friends.
Velma Eleanor Marguerite Teel (nee Reid)
With growing sadness, we now announce the passing of Marg Teel on March 1, 2019, at Port Perry Hospital, after she was diagnosed with cancer in October. In her 94th year, Marg survived her husband Cliff by only two weeks. Loving mother of Anne (nee Brandon) and her husband Len Collins. Beloved grandmother of Maureen Bianchet (Bob), Caileigh Orlowski (Kyle), and "her favourite grandson" Brandon Collins. Proud great-grandmother of George and Joseph Bianchet. Marg was predeceased by her brothers Stanley Reid (Eileen) and Douglas Reid (Helen). Marg will be fondly remembered by her many nieces and nephews.
Marg spent her childhood and adolescent years in Toronto and was enticed to move to Cannington when her parents bought a farm and promised she could have a horse. Working in the local law office, she met the Brandon family, and after going on dates with each of the three Brandon brothers, she married Gavin in 1950. After Gavin's passing in 1975, Cliff came into her life, and they spent over 40 happy years together. Their shared love of music, dancing, travelling to warmer climates, spending time with friends and family, caring for their many pets, and feeding the local wildlife made for a symbiotic relationship. Not able to see an animal mistreated or go hungry, many stray cats became family pets after turning up on Marg's doorstep. Fred, Beau and Red were the Dobermans she loved, and Hamish is the Westie who has survived both Marg and Cliff.
A keen bridge player, Marg was a member of local clubs for decades. She enjoyed doing daily crossword puzzles and was always up to date on current events. She loved to read and would always have a book on the go. While not always visibly active in local groups, Marg supported the efforts of the Lions Club, Legion, and Historical Society. Marg was a talented seamstress, baker, and piano player. Her buttertarts and pies could not be resisted. Through their younger years, she provided the musical accompaniment to her grandchildren's annual family Christmas pageant, which was produced by their paternal grandmother, Jewel Collins, on everything from an antique player piano to a children's toy keyboard with several notes missing. Marg loved being with her grandchildren, and they cherished her warmth, humour, generosity and kindness, while being taught values that stand the test of time.
In accordance with Marg's wishes, there will be no visitation or funeral service. If desired, memorial donations may be made to a local organization or charity of your choice. Memories or photos shared online at www.thornefuneralhome.ca would be welcome.
The family of the late Cliff and Marg Teel welcome you to drop in to an
Open House to celebrate their lives on
Saturday, June 1, 2019
Cannington Legion
1 to 4 p.m.
Please join us to share some memories and light refreshments.